Featured Speakers:
(click photo to learn more)

Deepak Chopra, MD

Marianne Williamson

Ralph Nader

Michael B. Beckwith

Nwamaka Agbo

Steve Farrell

Robert Thurman

Tiffani Sharp

Sande Hart

Dr. Rangan Chatterjee

Karenna Gore

H.H. Sheikh Abdul Aziz bin Ali Al Nuami

James Maskell

Kabir Sehgal

Arooj Javed

Carlos Palma

Despina Namwembe

Jonathan Granoff

Emilia Reyes
With Host: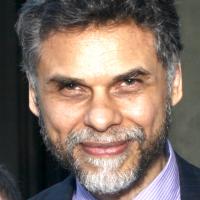 Rick Ulfik
Founder of We, The World and the WE Campaign
When you get right down to it, as a human race we have what it takes to transform our world. We have the will, the intelligence, the resources, the heart and the leaders to address and heal the areas of our planet that need it most...
There are brilliant changemakers all over the globe making meaningful progress on critical issues — the environment, health, human rights, women's issues, economic justice and peace, to name a few.
So what's keeping us from achieving global transformation?
The fragmentation of changemakers around the world — like environmentalists, human rights advocates and healthcare workers, each working in their own silos.
We're being called to work in collaboration and partnership like never before, to create the comprehensive changes we need... for a world that works for all.
The 2017 11 Days of Global Unity summit bridges these gaps by connecting and promoting agents for change who are working within each of the identified "themes" — such as Environment, Health, Human Rights and Peace — to create a comprehensive blueprint for global transformation.
11 Days of Global Unity, produced by The Shift Network in partnership with We, The World, has become a worldwide platform, linking changemakers and their awareness and action campaigns to an inspiring global movement for the promotion of peace, justice, sustainability and transformation.
Move From Vision Into Action With the 11 Campaigns for Change!
September 11, 2001 was a pivotal day in our global history. People around the world were shocked and horrified at the magnitude of calculated, senseless acts of violence in unexpected places.
11 Days of Global Unity was created to help us remember that, even though tragedies happen, the majority of humanity is essentially good, and countless people are working together side by side to create a world that works for all.
As often happens, out of the darkness of our human history, comes the light. 11 Days of Global Unity was one of many extraordinary efforts that came out of this time.
In 2004, We, The World launched 11 Days of Global Unity from September 11 - September 21, the UN's International Day of Peace — symbolically marking that transformative global journey from darkness to light, from fear to hope.
We invite you to sign up to discover and celebrate the 11 Campaigns for Change:
Unity
Interdependence
Environment
Economic Justice
Health
Children And Youth
Women
Human Rights
Freedom
Disarmament
Peace
Together, these themes form a blueprint of change for a peaceful, sustainable, transformed world.
Here's a peek at what our brilliant speakers are sharing with you:
| | |
| --- | --- |
| | Deepak Chopra examines the nature of peace… whether peace is possible amid the widespread polarization in our society, and the connection between individual compassion and health and collective wellbeing and peace. |
| | Marianne Williamson discusses the importance of unity for America and the world — now more than ever — and reveals her inspiring spiritual journey from A Course in Miracles to activism and politics. |
| | Ralph Nader explores current threats to freedom and democracy, concentrations of wealth and power, political polarization, intolerance... and offers various solutions to these challenging issues. |
| | Michael Beckwith and Steve Farrell consider the social, political and environmental challenges for our completely interdependent world — offering words of wisdom and inspiration around values, ethics and spirit. |
| | Nwamaka Agbo speaks to the catastrophic rising economic inequality, how it's threatening many aspects of our society, and what we can do about it. |
| | Sande Hart addresses the challenges women face around the world and explore local-to-global solutions for women's empowerment — including the mission and activities of the Charter For Compassion's Women and Girls Sector. |
| | Robert Thurman sheds light on the current human rights situation for the people in Tibet... as well as the social and political turmoil in the United States and its implications for Tibet. |
| | Tiffani Sharp shares about exciting and innovative projects in women's empowerment around the world — including the hopeful work she's doing to confront the realities of human trafficking on local and international levels. |
With the 11 Days of Global Unity summit, you'll discover:
A dose of positive, uplifting stories that will renew your faith in humanity and hope for our future
Extraordinary global peacebuilders and what inspires them
The inherent goodness in the world and how our collective light can overcome any darkness we might face as a global family
Inspiration from leading luminaries, many of whom have devoted their whole lives to creating peace and a sustainable world for all
Leaders who are collectively capable of creating the global transformation we all would like to see
Plus, join a global community of proactive peacebuilders who are discovering how to BE peace while promoting peace.
We know that you're a changemaker too, and we'd be delighted to have you sign up for this powerful event!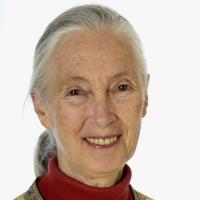 Together we want to celebrate the 11 Days of Global Unity. It's time for us to realize that we are a part of all the suffering in the world — those who are hungry and starving, all those animals that face extinction. Then we begin to make the change from 'I' to 'WE'. It's WE — We, The World. It's us together.
— Jane Goodall, Primatologist and UN Messenger of Peace
We are grateful to our 11 Days of Global Unity summit co-sponsors: