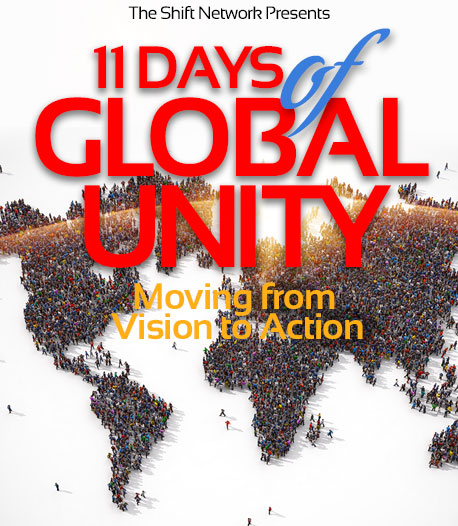 Program & Replays
You can still get access to recordings and transcripts for the summit sessions. Access the inspiration, resources and powerful practices presented by the experts featured in 11 Days of Global Unity by clicking on the sessions on the left-hand side of this page.
11 Days of Global Unity is a series where thousands of people like YOU from around the globe gather together to activate 11 Campaigns for Change!
We curated an exclusive collection of speakers and sessions to inspire and ignite a global movement for peace, justice, sustainability and transformation. Click on sessions on the left of this page to see speaker bios and session descriptions.
We're being called to work in collaboration and partnership like never before, to create the comprehensive changes we need… for a world that works for all.
In this series, the amazing speakers address each of 11 Campaigns for Change:
Unity
Interdependence
Environment
Economic Justice
Health
Children And Youth
Women
Human Rights
Freedom
Disarmament
And you'll be expertly guided by our summit host Rick Ulfik, founder of We, The World and the WE Campaign.
Discover changemakers who are working within each of the 11 identified themes to mobilize a comprehensive blueprint for global transformation!

Philip Hellmich
Director of Peace
The Shift Network